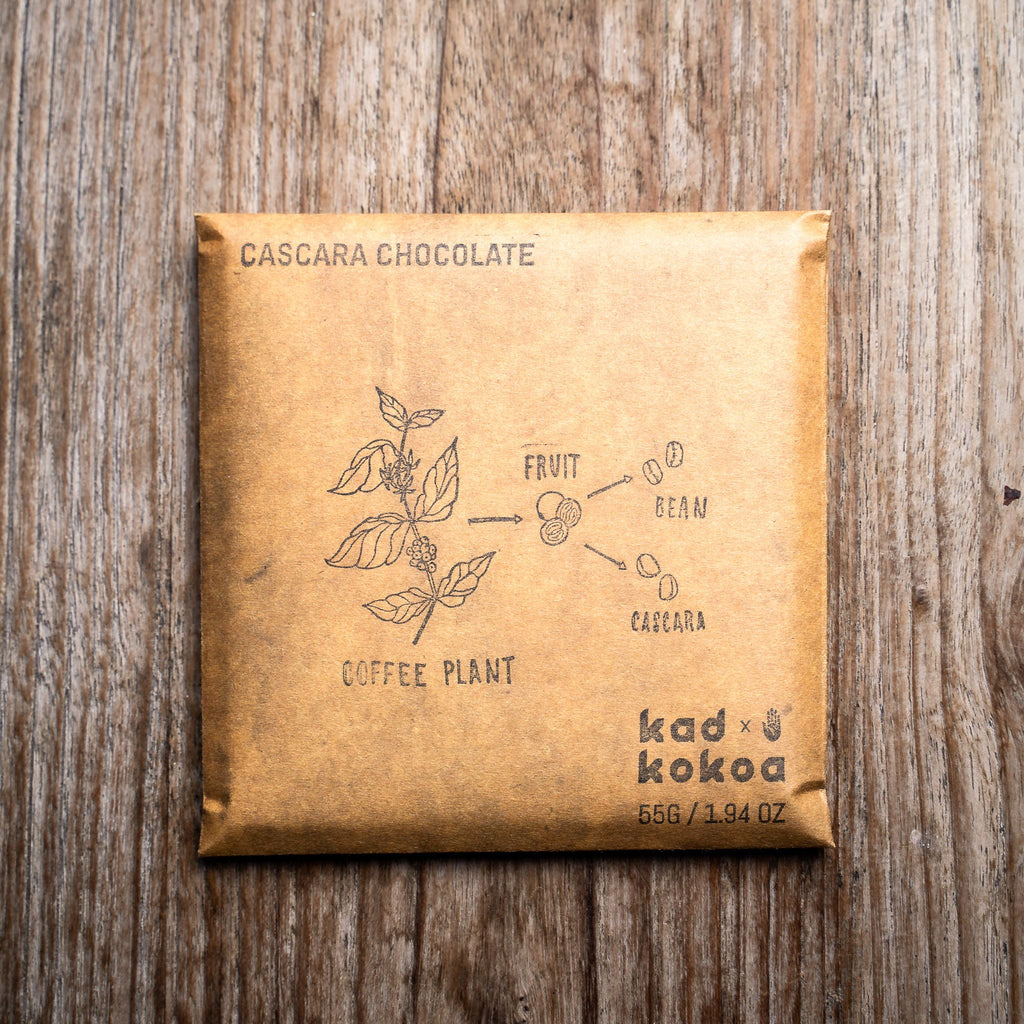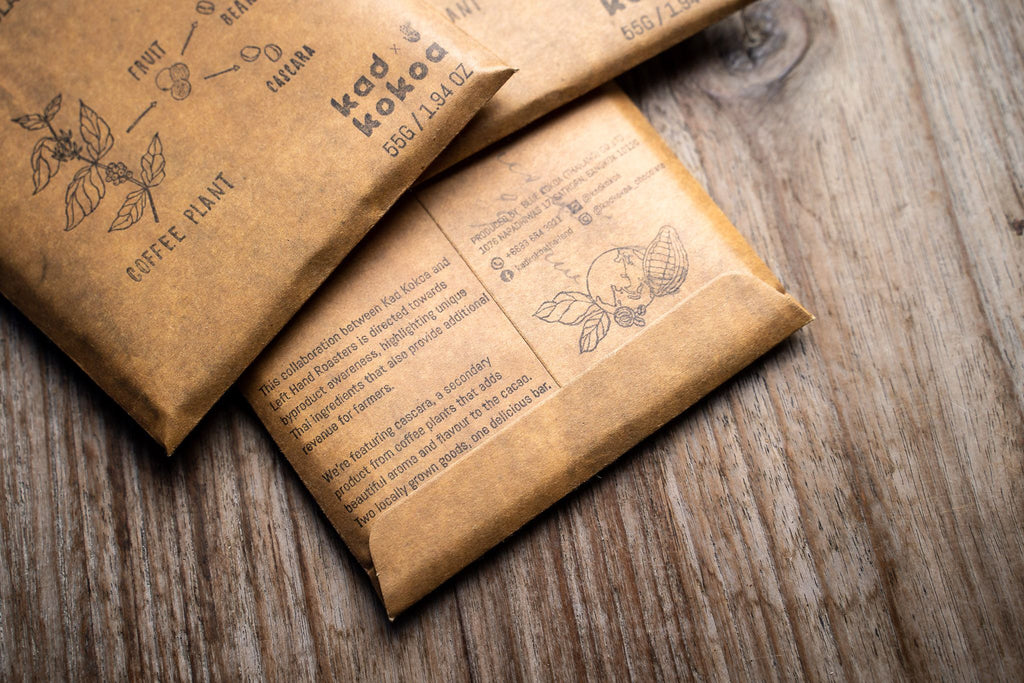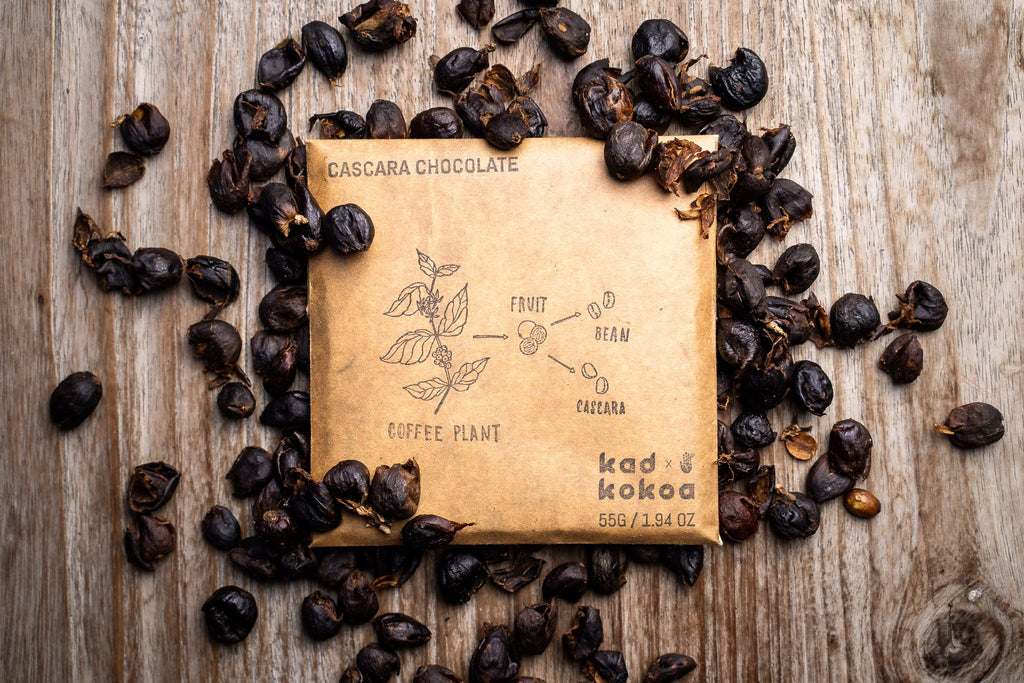 $8.50 USD
$0.00 USD
Cascara Chocolate Bar by Kad Kokoa
 We've been cooking up a new collab product for quite a while now, and it's finally here !

We're taking our beloved byproduct, cascara, and turning it into something sweet.

Cascara is the discarded coffee cherry fruit, typically stripped off and discarded in the coffee production process. Here, it is collected and sun dried to preserve the natural flavors of fruit and terroir and turned into a completely different and unique product.
With Kad Kokoa's help, we combined this byproduct with another local good: Chumphon Single Origin Cacao. We aimed to create a fruity, well-balanced and smooth chocolate bar with a lasting sweet aftertaste.

We're proud to bring you this delightfully sustainable bar born out of social impact values. Enjoy tasting it as much as we enjoyed making it!
 Please order via Kad Kokoa  
https://kadkokoa.co/products/limited-edition-kad-kokoa-x-left-hand-coffee-roasters-cascara-chocolate-bar